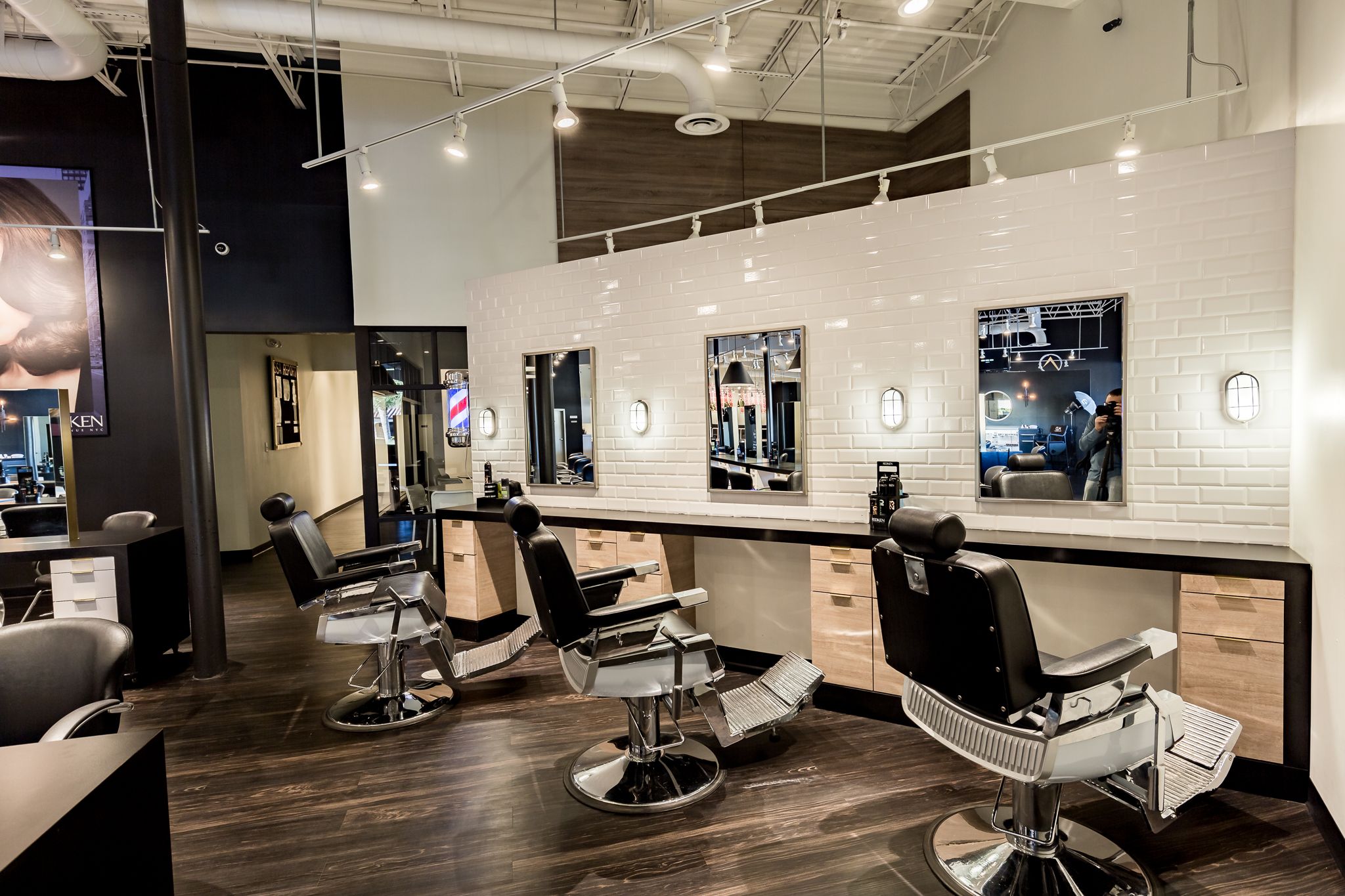 Barber Program
Summit Salon Academy's barber students learn how to style their story. Barbering students obtain the necessary skills to offer exceptional experiences and relevant barbering techniques. Utilizing the education platform of Redken for Men and its custom looks for every man, our barber students enjoy a private barber section to boast their skills.
The 1200-hour barber course curriculum is based on the barbering techniques prescribed by the State of Florida for a barber license. The course includes all facets of barbering techniques using clippers, razor, and shears. The course includes the applications of all chemical services, and the art of arranging the hair. Training includes two types of learning: theoretical knowledge and the practical experience to build the skills needed to be successful in the profession.
Program Objective
To prepare the student to become a barber, to prepare them to take the Florida licensing exam, and to prepare them to be successful in the field.
Registration Fee:
$100.00
Tuition:
$15,000.00
Books & Kit:
$3,600.00
Program length:
9 Months - Full Time
16 Months - Part Time
Payment plan:
$3,600.00 down payment due 30 days before class starts
$1,666.00 due each month after for 9 months - Full Time
$937.00 due each month after for 16 months - Part Time
**The above down payment and payment plan is for cash paying students. If a student uses financial assistance their payment plan will be customized to their unique situation on their finance plan.
Program Schedules
Full-Time (first 9 weeks)
Monday-Thursday 9:00am-4:30pm & Friday 9:00am-5:00pm
Part-Time (first 18 weeks)
Monday-Thursday 6:00pm-9-:30pm & Saturday 9am-1:00pm
B 101 HIV/AIDS
Modes of transmission and use of barriers.
B 102 Classroom Theory on Sanitation, Orientation, Client Protection, Florida Laws, Hair Structure and Chemistry, Anatomy, History of Barbering
Safety and sanitation techniques and requirements, orientation which outlines the policies of the Academy and the laws of Florida, in relation to consumer protection for both health and economic matters. Barber implements, chemistry including scalp and hair analysis, bacteriology, infection control and preparing students for State Boards.
B 103 Shampooing and Rinses/ Scalp Treatments and Hair styling
Selecting product analysis, procedures, and techniques, draping for wet and dry chemical services. The use of conditions that maintain, improve, and correct the condition of the hair. Blow drying, curling.
B 104 Hair Shaping
Hair cutting and shaping, implements and techniques, sectioning, scissors, clippers, razors, client consultation. Training in the service of freehand, shear over comb, clipper over comb and men women and children style cuts. The art of shaving, trimming mustaches, and beards.
B 105 Skin care, Facials and Hair removal
Skin care products, the manipulations for basic facial, Methods and techniques of hair removal utilizing a straight razor. Using the proper chemical for the protection of the skin.
B 106 Chemical Waving and Relaxing
History of permanent waving, permanent restructuring, and chemical relaxing. Chemistry of solutions and neutralizers. Pre- service analysis, wrapping selection, and chemical blow outs.
B 107 Hair Coloring
Color theory, classifications of hair color, product analysis, corrective coloring, contemporary techniques, one- dimensional and multi-dimensional, foils, bleach, and tone.
B 108 Retail & Marketing
Basic retail knowledge and marketing implementation.
B 109 Barber Shop Business, Resumes, Guest Handling and Professional Development:
The basic principles needed to plan and operate a successful business. Interview training, resume preparations and vocabulary building and guest handling.
Summit Salon Academy Global Platform:
Redken Premier School
Redken 5th Avenue NYC education and professional products
Classes with National Performing artists
Real-world salon experience
Access to the International Summit Salon™ Community
Summit Salon™ career path
Summit Salon™ business building skills
Job placement services
Scholarships available
Upon completion of our barber program, you will be ready to take the State Board Exam to obtain your barber license. Barber Program Details