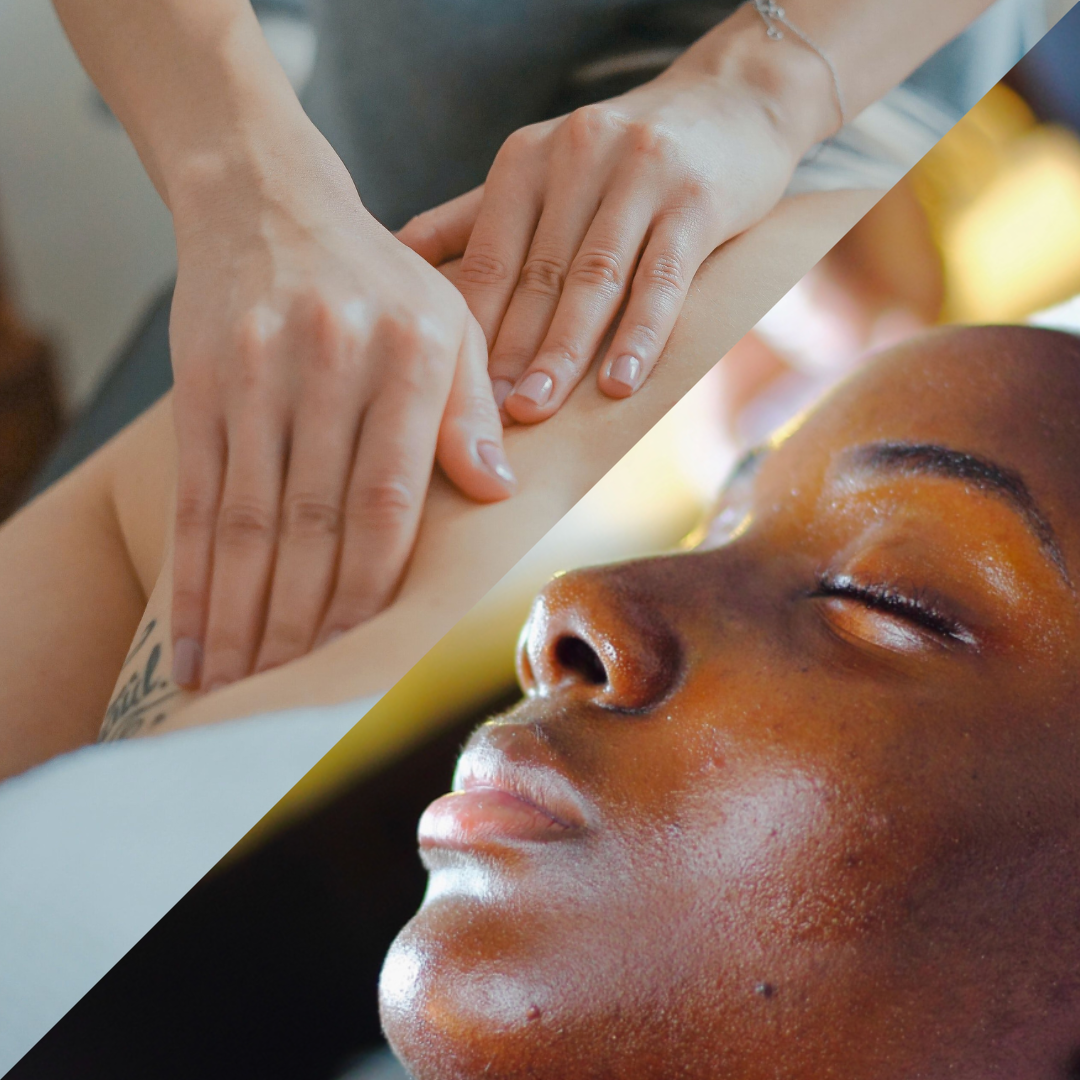 Spa Therapies Program
Summit Salon Academy's spa therapies program provides students with the knowledge and skills needed to pass a Florida Massage Board Approved examination to become a licensed massage therapist and to teach them the business aspects of operation, management, and ownership. This program also includes training in skin care and addresses every aspect of the skill set needed to succeed in our industry, from performing painless extractions, face mapping® and delivering an exceptional guest experience.
The Spa Therapies training at Summit Salon Academy includes 900 hours of theory and practical instruction that prepares the student to perform advanced skin care services and massage the public.
Program Objectives
To prepare the student to qualify for state registration, become a licensed Skin Care Specialist, and the knowledge and skills needed to pass a Florida Massage Board approved examination and other states to practice as a licensed Massage Therapist and enter the field of beauty and wellness.
Registration Fee:
$100.00
Tuition:
$12,150.00
Books & Kit:
$3,200.00
Program length:
7 Months - Full Time
Payment plan:
$3,200.00 down payment due 30 days before class starts
$1,735.00 due each month after for 7 months - Full Time
**The above down payment and payment plan is for cash paying students. If a student uses financial assistance their payment plan will be customized to their unique situation on their finance plan.
Program Schedule
Monday-Friday 9:00am-4:00pm
ST 101 Massage Therapy Techniques: Intro to massage
The course will cover the history and theory of Swedish Massage. This course will introduce massage, focusing on developing body mechanics, client draping, position, and communication. The Swedish massage movements of Effleurage, Petrissage, Friction, vibration, and tapotement are introduced in this course. Students will be beginning hands-on practice on classmates supervised by the instructor. This hands-on practice will continue through the rest of MAS courses.
ST 102 Massage Therapy Techniques: Deep Tissue
Students will continue to experience giving and receiving massages that will provide a path for future study—emphasizing developing sensitivity, awareness, intuition, and other skills needed for palpation. This course includes the range of motions for the upper and lower torso; deep tissue techniques using muscle stripping, cross-fiber, position release, and other bodywork. Students will learn to assess each body area's soft tissues, study the conditions, effects on the body, and practice various methods of documenting their results.
ST 103 Massage Therapy Techniques: Myofascial and Neuromuscular
The deep tissue techniques will be built upon from the previous courses with myofascial and neuromuscular modalities. In this course, students will learn to perform effective neuromuscular therapy treatments. Gathering information and interviewing clients and doing postural evaluations will be part of the process. Students will review and study various manual therapy techniques that will allow them to release active trigger points and improve soft tissues condition effectively. The methods cover trigger points, myofascial release, muscle energy techniques, and passive positioning. Many soft tissue conditions will be studied, and their effects on the body will be evaluated. Students will learn to assess each body area's soft tissue and will also practice various methods of documenting their results.
ST 104 Allied Modalities
Various massage modalities are introduced in this course that will prepare students for working in a spa. Hands-on practice will continue to help enhance students' path for study. Discussion, demonstration, and hands-on practice on massage modalities for special populations, prenatal, lymph massage, aromatherapy, and reflexology. Aromatherapy theory, safety precautions, and hands-on practice will be part of this course. This class is designed to help the student deepen the theoretical understanding and application of massage techniques in various situations and client populations. Massage therapy for special populations is covered, such as prenatal massage, techniques for geriatric and clients with physical disabilities, good body mechanics, communication skills, and self-care techniques are also reinforced.
ST 105 Student Clinic
The clinic assists students in building stamina and discipline necessary to succeed in the bodywork industry. While perfecting custom bodywork sessions, students gain experience in completing consecutive sessions during each clinic shift. Students gain confidence in assessing client needs through analysis, research, and visual/postural/palpatory assessment. Students evolve their massage skills while providing exceptional client care in their experiences with the public clientele. Students learn and practice how to educate clients about massage therapy and its benefits properly. Supervised massages are completed in the student clinic and during after-school tutoring sessions. Students also have a massage practical where feedback is provided from the instructor.
ST 106 Anatomy, Physiology, and Pathology
This course will fascinate the students as they gain a comprehensive understanding of the human body. Students are introduced to the basic structure and function of all the body systems. Students will understand how massage therapy affects each of the 11 body systems (Circulatory, Digestive, Endocrine, Integumentary, Immune, Muscular, Skeletal, Nervous, Reproductive, Renal and Respiratory); they will learn how massage can benefit the body and contribute to holistic wellness. Students will learn about basic pathologies that affect the human body and understand when and why massage techniques should not be used and massage considerations for each pathology. Universal precautions that protect both the therapist and client will be detailed. Special attention is given to musculoskeletal pathologies and their therapeutic treatments.
ST 107 Kinesiology and Musculoskeletal Anatomy
This course will introduce clients to the bones and muscles of the five major regions of the body. Students will learn all the major bones and the boy landmarks that form muscular attachments. Joint structure and function are introduced as well as learning the primary joints. They will learn the major muscles and muscle systems, muscular attachments, actions, and fiber direction. Students will gain the skills to locate and palpate the muscles in the body. Musculoskeletal pathologies will be reviewed a second time in this course and their therapeutic treatments.
ST 108 Business and Professional Development
This course provides comprehensive instruction that includes goal setting, resume writing, professional relationships, spa/clinic ownership, operations, and retail sales requirements that give the massage therapy student tools to succeed.
ST 109 Boundaries and Professional Ethics
Students are introduced to some ethical issues regarding sexual boundaries and ethical conduct in the therapeutic relationship.
ST 110 Living with AIDS
Living with AIDS discussions includes defining and understanding AIDS and HIV, understanding the pathogenesis and epidemiology of AIDS, exposure, control of spread, prevention of exposure, current treatments, and behavior and attitude changes surrounding HIV.
ST 111 Hydrotherapy
The Theory of therapeutic applications of heat and cold, saunas, whirlpools, and other therapeutic tools and procedures are discussed and practiced. Hands-on practice with ice cup massage, icepacks, ice plunge activities for self-care, hot stone massage, and use of hot packs will be used. These hands-on activities will enforce the benefits of hydrotherapy as therapeutic aids and how different water temperatures affect the body. Contraindications, safety rules, time limits, and safety precautions will be covered in detail. Also covered are the uses, effects, and chemical ingredients of powders, oils, and other products used in the practice of massage therapy and the hygienic principles followed in the use of such treatments used in the spa setting such as body wraps and scrubs.
ST 112 Medical Errors
This class time intends to stimulate thought and discussion regarding information and procedures to help massage therapists prevent medical errors. Students will learn root cause analysis, error reduction, prevention, and patient safety to avoid and analyze medical errors in this course. (Per Florida Statue 456.013) Discussion throughout the program will include communication skills, workplace safety, documentation, and medical contraindications for massage.
ST 113 Florida Massage Laws & Rules
In this course, the students will learn Florida's Licensing requirements and laws. They will review Florida statutes: Chapter 480, Chapter 456, (Florida Statutes Massage Practice Act), and Chapter 64B7 (Rule Florida Admin Code), and initial licensing requirements, establishment requirements, renewal fees and requirements, and all rules applicable to Florida Massage therapist.
ST 114 Skin Orientation and Professional ethics
Overview of Summit Salon Academy's skin care program and general ethics.
ST 115 Skin Laws and Regulations
An overview of Florida low and rules and regulations in relation to consumer protection for both health and economic matters.
ST 116 The Skin
Product ingredients and skin issues
ST 117 Chemistry
Techniques and procedures used in achieving the proper chemistry service following acceptable safety precautions.
ST 118 Skin Practices and Procedures
Facial manipulations, analysis, masques, lash tinting, brow tinting, and manual extractions.
ST 119 Hair Removal
General classification of hair removal; identification of acceptable techniques involved in permanent removal, temporary removal, electrical devices.
ST 120 Aging Factors and Cosmetic Surgery
Enemies of the skin and the application of cosmetic surgery.
ST 121 Salon Management
The basic principles needed to manage a salon as a successful business.
ST 122 Employment Skills
Interview training, salon and medical office visits and resume preparation.
ST 123 Medical
Terminology, laser light frequency, advanced facial devices, pharmacology, working in medical settings, esthetician's role in pre- and post-surgical, medical intervention, and plastic surgery procedures.
ST 124 Advanced Skin Care
Skin typing, disorders, techniques and massage spa treatment, aromatherapy, complimentary wellness, and histology.
Summit Salon Academy Global Platform:
Dermalogica Partner School
Real-world salon and spa experience
Access to the International Summit Salon™ Community
Summit Salon™ career path
Summit Salon™ business building skills
Job placement services
Scholarships available
Upon completion of our skin care specialist program, you will receive a certificate.